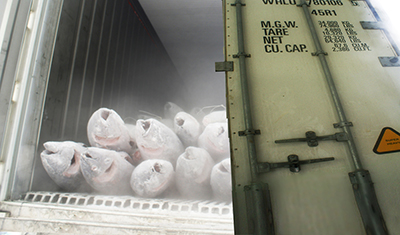 Delivery in Low Temperature
 The fish from Wen Chi Seafood are caught and processed in sea-frozen fishing vessels. After being uploaded at the seaport, all the fish are transported directly to the freezer storage in Wen Chi Seafood by refrigerated vehicles or refrigerated container.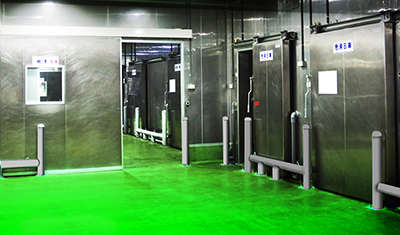 Quick Frozen Wen Chi Seafood factory is equipped with 5 individual quick refrigerated storages which can freeze 50 tons of fish to -35℃once in a short time to keep the freshness.