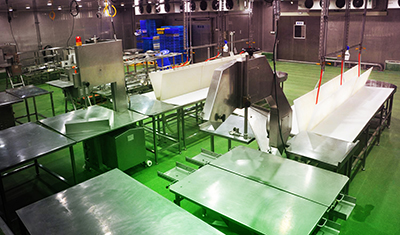 ■ Processing Environment To prevent the growth of microorganism, the temperature of processing area is controlled below 12℃ and all the products are processed under frozen status. All the equipments are made of stainless steel, including tabletop, utensils, drains, partition and ceiling. The floor is made of industrial standard polyurethane to prevent cracks which might collect dirt.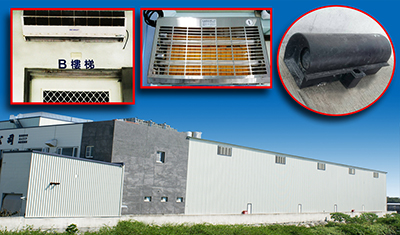 ■ Environmental Equipment In order to comply with food safety rules, the factory is designed to avoid cross contamination of the flow of people, goods, water and air. To prevent insects entering the factory, every external entrance has an air curtain. The environment is equipped with trap lamp. Every 15 meters is equipped with a rat bait station to eliminate rodents.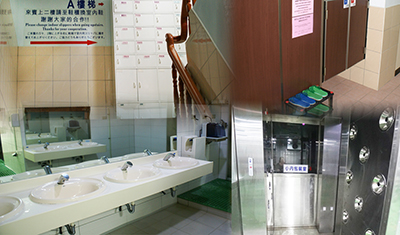 ■ Hygienic Equipment To avoid cross-contamination problems, Wen Chi Seafood set strict access rules. All the workers must change into slippers before entering the office area. Before using the toilet, everyone must use the slippers which only can be used in toilet only. Fish processors are required to pass through disinfection pool, to wash their both hands carefully, and take the air shower before entering into the processing area.